Brexit, gun control and feminist science fiction on 2017 Orwell prize longlist
By Danuta Kean/Posted at;theguardian.com –
Naomi Alderman's science fiction story The Power is the sole novel on a 14-book longlist for the political writing award, with accounts of recent and historical developments in Britain dominating
Naomi Alderman is the only novelist to make it on to the longlist for the 2017 Orwell prize for outstanding political writing, in a year when George Orwell's Nineteen Eighty-Four is once again troubling the bestseller lists.
Alderman's The Power heads a 14-strong list of books that span anthropology, politics, memoir and history for an accolade considered Britain's most prestigious for political writing, which comes with a cash award of £3,000. Described as The Hunger Games crossed with The Handmaid's Tale, Alderman's dystopian novel examines the roots and impact of misogyny by reversing the gender roles in a future society ruled by women. The novel has also been longlisted for the 2017 Bailey's prize for women's fiction, and shortlisted for the Wellcome Trust science writing prize.
No overall theme emerges from the longlist, which includes four books by women. Helen Pearson, whose The Life Project is an account of the UK's pioneering cohort studies run since 1946, is listed beside Somali FGM campaigner Hibo Wardere for her memoir Cut, co-written with Anna Wharton. Irish revisionist historian Ruth Dudley Edwards is longlisted for The Seven, one of four of history books on the list. It tells the story of the seven founding fathers of the Irish state.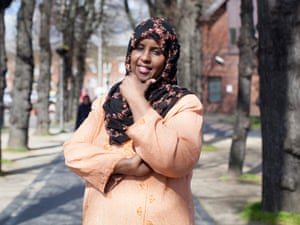 Other history books on the list are Easternisation, by the chief foreign affairs commentator of the Financial Times, Gideon Rachman – the winner of the Orwell prize for political journalism last year – who documents the shift of global power to Asia; John Bew's biography of the postwar Labour prime minister Clement Attlee, Citizen Clem; along with And The Sun Shines Now, a vivid account by Hillsborough survivor Adrian Tempany of the football disaster's impact on the game and wider society.
Joining them on the longlist is Black and British: A Forgotten History, David Olusoga's landmark history of Britain's black community, which has also been shortlisted for the inaugural Jhalak prize for writers of colour.
Fellow Jhalak nominee and Guardian editor-at-large Gary Younge is also longlisted for Another Day in the Death of America, which documents the lives of 10 people killed by guns in the US on 23 November 2013. Author Gillian Slovo described the book as "a gripping account of the conditions that turn so many of America's powerless into victims".
Hisham Matar, the Libyan writer who was shortlisted for the Baillie Gifford prize for non-fiction, is again nominated with The Return, his account of his father's kidnapping at the hands of Muammar Gaddafi's government….
Continue via…   Source: Brexit, gun control and feminist science fiction on 2017 Orwell prize longlist | Books | The Guardian