Peace Love and Little Donuts: 'Funkadelic' donuts fare well in 'Hippie Valley'
By Samantha Lauriello | Posted at;collegian.psu.edu –
If you've been dreaming of donuts, it's probably because Peace, Love and Little Donuts has quickly become a social media sensation. But dream no further — they're even better than they look in the photos and they're finally here.Founded in Pittsburgh, the shop's psychedelic 'Hippie Valley' theme and inescapable aroma of dough being fried to perfection brings out the foodie in everyone.
Standing in a line full of eager donut lovers, I quickly realized we were all making the most important decision we would make that day — which flavor do I choose?
The shop offers three tiers of donuts, 'Groovy,' 'Far Out' and 'Funkadelic.' Though 'Funkadelic' may look best with your Instagram aesthetic, all three categories have something to bring to the table.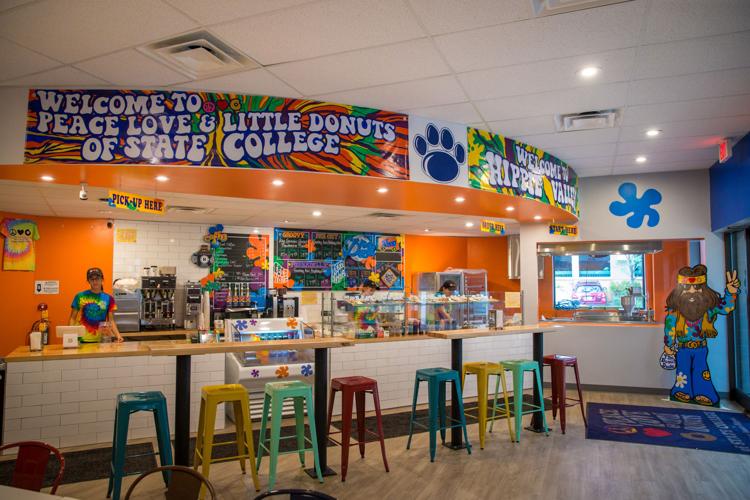 'Groovy,' which consists of cinnamon sugar, powdered sugar and more common flavors, is proof that sometimes, less is more….
Continued via…   Source: Peace Love and Little Donuts: 'Funkadelic' donuts fare well in 'Hippie Valley' | Borough | collegian.psu.edu